For those of you who have just joined, welcome to
loli_scrappers! And for those of you who are just looking, please join us!

As I am making the first post, I feel obliged to show off some adorable supplies that I bought the other day:




Adorable papers and chipboard!




They're from the new Papermania range called Sweet Nothings, I'm going to use them for a meet-up scrapbook because they're just so cute. I got mine from Hobbycraft but I guess you can prety much buy them from any papercraft shop.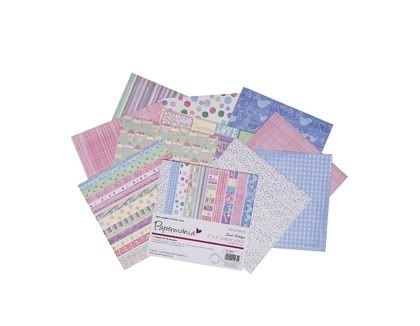 6x6 papers (Sorry the picture is so small!)




Chipboard!


There's tons of other matching stuff like stamps, ribbon, borders etc. You can see them all here:
http://www.craftsuperstore.co.uk/search/index.aspx




Eventually I'd like to have a swap of some kind after after our members have built up, so try and promote where you can! Suggestions for stuff like themes and memes would be good as well to make things a little more interesting, so please comment with your ideas!

But for now, I'll declare the current theme as:
Post you lolita-esque papers!